NEW! VINTAGE K LODEN "Metal Skin" Series Badges for Front/Rear COVER-UP Application!
Changing the look and attitude of your vehicle takes only seconds, just peel and stick.. anyone can do it! Skip the hassle of decals or damaging your original OEM badges, instead protect them with LODEN's convenient COVER. Developed specifically for each vehicle application to ensure a secure, natural appearance. Includes pre-affixed automotive strength 3M brand adhesive backing for an easy, secure installation without the need of heat guns, emblem removal tools, adhesive removers and time lost. LODEN "Metal Skin" Cover-Up Badges can also be removed without harming the original emblems. Perfect for dealerships wanting to offer a special edition appearance without defacing / damaging the OE Badges. Also a great emblem option for Lessee's wanting a customized look which can be easily removed upon trade-in or lease return. Chrome edge of the OEM Badges are still visible.
Metal Skin Attributes:
*Installs in Seconds w/ 3M
*No Need to Remove OE Badges
*Protects OE Badges for the Elements
*High Quality Formed Alloy
*Aggressive 3D Logo
*NEW Vintage K Logo design w/ checkered background pattern
*Designed for specific applications
*Removable without harm to OE Badges
*Great Emblem Option for Dealerships, Lessee's and owners


All the benefits of a full replacement badge, without the commitment! Give your vehicle an amazing new appearance today!
Example Video below of the original "K" logo version, sold separately if interested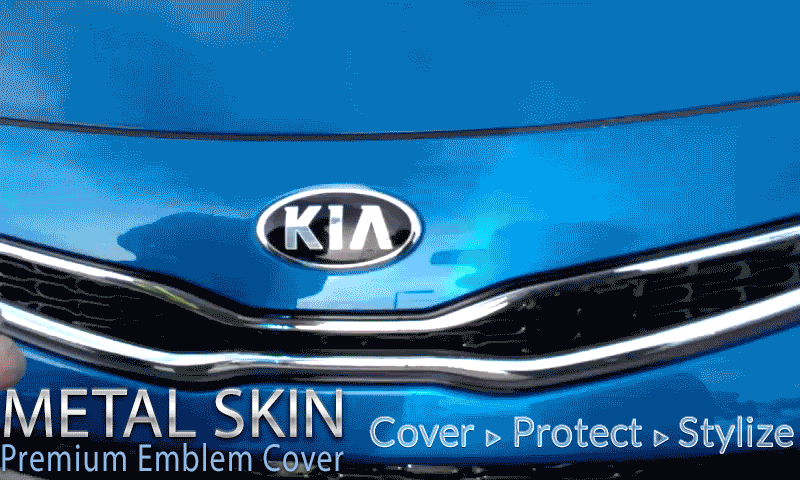 Customer Reviews (1)
Item arrived in a timely fashion, has a great, rich appeal and was very easy to install.
Write a Review